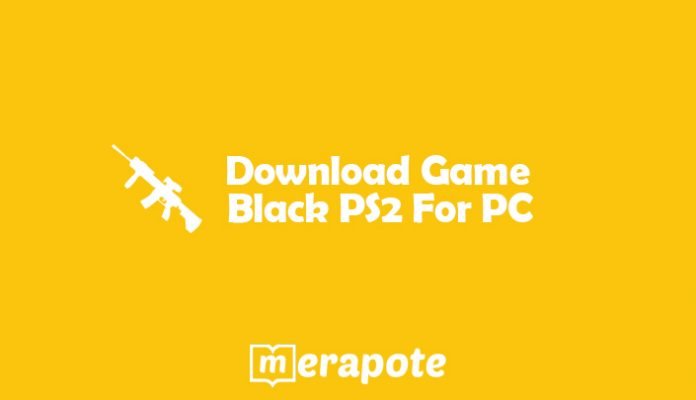 Download Game Black PS2 For PC Terbaru 2020
Pecinta platform game PS2, sudah pasti pernah mendengar game satu ini. BLACK, merupakan salah satu top game yang banyak dimainkan di platform PS2. Game Black PS2 adalah game FPS yang hampir mirip dengan game counter strike dan point blank.
Dalam game ini, tak hanya sekedar game tembak-tembakan saja. Lebih dari itu, dibutuhkan skill dan juga strategi untuk meraih kemenangan. Saat ini, banyak yang memainkan game PS2 di platform lain salah satunya PC. Apakah saat ini anda ingin memainkan game black di PC/laptop milik anda?
Download Game Black PS2 For PC Terbaru 2020
Bagi anda yang mungkin baru pertama kali bermain game lintas platform, untuk memainkan game PS2 di PC/laptop anda membutuhkan software emulator. Jadi, sebelum men download game Black for PC berikut ini, anda harus memastikan software emulator sudah terinstall di PC/Laptop.
Baca Juga :
Jika emulator sudah terinstall, kini anda siap untuk download game black for PC berikut ini. Perlu diingat, ukuran file ISO game cukup besar yakni 1GB, jadi silahkan siapkan koneksi internet yang kencang dan stabil.
System Requirements
Windows XP, Vista, or 7 (x86/x64)
CPU that supports SSE2 (Intel Pentium 4 or AMD Athlon 64 or faster)
GPU that supports Pixel Shader 2.0 (NVIDIA GeForce FX series or ATi Radeon R300 series or later)
1 GB RAM
NetFramework 3.5 or NetFramework 3.5 SP1 (for Windows XP)
DirectX9.0c
Microsoft Visual C++ Redistributable 2008
Microsoft Visual C++ Redistributable 2010
Download Game Black For PC ISO Terbaru 2020
Informasi Game :
Nama Game : Black
Genre : FPS
Versi : V1.2
Update : 18 Desember 2019
Size : 1,18 GB
Kompabilitas : Windows
Link Google Drive :
Download Black For PC (1,18 GB)
Cara Install Game Black PS2 For PC
Download game.
Extract file menggunakan aplikasi WinRAR.
Load file .ISO nya menggunakan Emulator PCSX2
Selesai, mainkan game.
Demikian informasi mengenai download game black for PC. Nantikan koleksi game-game PS2 lainnya hanya di merapote.com